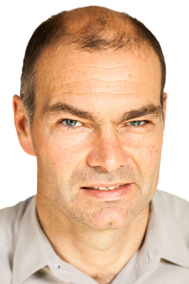 Taking Referrals
Dr Erin Eggleston
Registered Clinical Psychologist - Neuropsychologist
BA (Hons) · PhD · PGDipClinPsych
Member of: NZ College of Clinical Psychologists · NZ Pain Society · NZ Special Interest Group in Neuropsychology
Broad experience across mental health, forensic, work-place assessment, ACC, clinical supervision and neuropsychology domains born out of long term clinical practice as a consultant in a rural area where wide scope of clinical skills is required.
Working .6 FTE as Clinical Director at QE Health, which includes a balance of clinical, neuro and rehabilitation psychology, typically across the areas of persistent pain, mental health and brain injury. Holds management role in this organisation and responsibility for the psychological service, and broader involvement in service development.
Extensive experience with formal report writing for the court, NZ Parole Board, workplace medico-legal assessment, ACC, NZ Police, Youth Justice and as Ministry of Health designated Specialist Assessor for Intellectual Disability. I presently write s333 and s38 under contract to Hauora Waikato and take instruction from lawyers on other forensic reports.
Expert level knowledge of clinical psychology assessment, including neuro-psychometric testing.
Proven record in provision of excellent standards of clinical psychology treatment, including extensive experience as therapy provider across youth and adult mental health and with offending behaviour. Extensive training and experience in cognitive and behavioural therapies.
Specialist level experience as programme designer and trainer for a cognitive-behavioural group programmes, including a skills focused youth offender programme that continues to operate in a youth justice residence and involvement in design of the pain education programme at QE Health.
Ability to establish professional boundaries across multiple roles and willingness and expertise to provide constructive feedback and leadership amongst colleagues, including in my past role as Branch Advisory Psychologist to ACC, as a supervisor of psychologists, my past management role as Principal Psychologist-Department of Corrections and in my current role as Clinical Director, QE Health.
Completed a three year contract as clinical rater on EAGLES global clinical trial for smoking cessation with psychiatric patients in association with Lakeland Clinical Trials.
I have lived near Rotorua since 1999 and together with family we have made the Rotorua region home.